Wowsa it's been a quick and wonderful holiday fo sho!
How much do you love that I forgot I was wearing antlers? lol Or how about how Dave jumped in on our "family" portrait lol
Christmas Eve we spent at my Mom's as per the usu. It was low key...buffet style with more food than you can possibly imagine!!
We also let the kids light the Menorah...David's claiming he's a Jew now.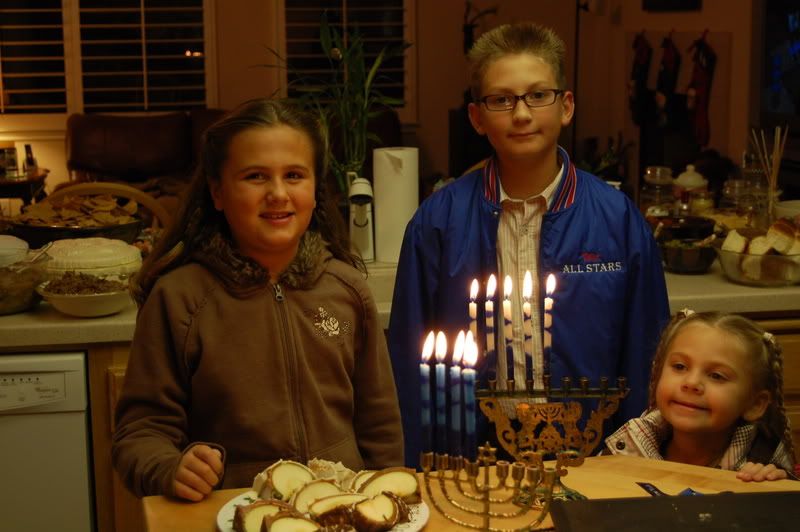 We took hella family/kid portraits...this was one of my favs! Just imagine Wil screaming the whole time "They're Killing me!!!"
Danny took his (seriously!) first picture I didn't actually delete!
They usually consist of pics of either my boobs....my butt....or me with ridiculously horrible hair cooking or watching tv. Or my fav...just pics of like a whole room full of crap.
Last week we had snow!! Like a foot of it!! Too bad it couldn't wait a week then we would have had our first ever White Christmas!
Finally..I leave you with a picture from my Challenge last week at Scrapgal...it was Black and white photo week. Come on over and play with us...you'll love it!
The Queen Mary - Long Beach, CA