Ok, so I know what they say...excuses are like....and everyone's got one! But really, I've been busy. Doing what?, you ask. Oh well let me show you, doing what.
Since about May 20th I've spent an insane amount of time here.
www.avall.org
Yep, the ball field. Seriously, from 8-16 hours a day there. It's been a long hard road but for the 187 Apple Valley All Stars I provided for, it was worth it. We hosted a city championship, 3 Tournament of Champions, and 4 All Star Tournaments. Wil was on the 10-11 National team and wow we did so well!! They won 3 consecutive games taking them to the championship game. Unfortunately they just couldn't get the win for the entire district. Fortunately, they lost to the other Apple Valley team which means I'm still sending a team out there to represent us!
I took this picture of the gloves on the line before the first game, we were driving around taking care of some business and I had to stop and snap a photo. Loved it. "It's so Little League"
Is that not enough? Hundreds of hours of community service isn't enough for ya'll?
Ok Ok well, we had our 4th of July party. Bigger water slides, even more drinking and fabulous fireworks show. I didn't get a very good variety of pictures (please note the more drinking above lol) but this is possibly my favorite photo from the event.
Yeah, it was fun! I almost peed my pants laughing.
Tournaments all wrapped up last Wednesday for me so Thursday we were able to get out as a family and go to a concert in the park. There was a fab band playing Neon Nation. They were an 80's tribute band full of energy and excitement. Here's a picture of Wil with his balloon for "99 Red Balloons"
It was a good night, full of hand holding, fresh air, dancing, ice cream and a little catch. What more could we ask for!
Friday night we just chilled on the couch around the tv and talked about the adventure we were going to go on Saturday.
We took a little road trip...first stop...
Merry go round in Adelanto!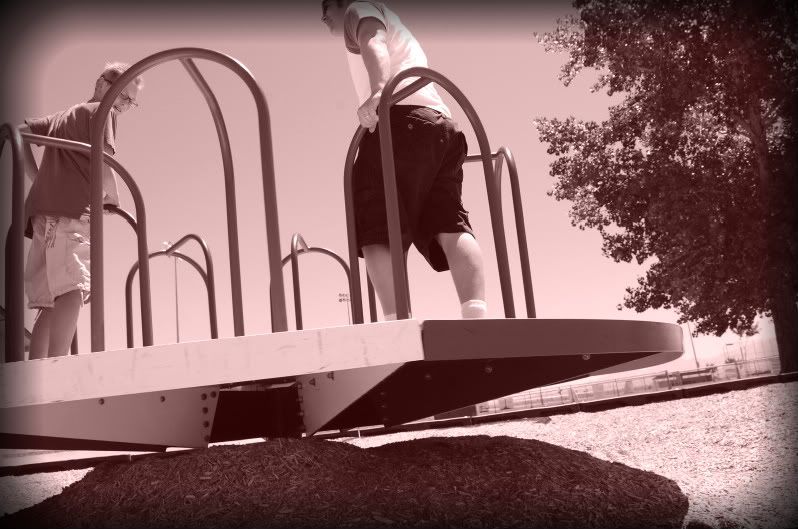 I've been looking for a Merry Go Round for several years off and on. It's just something I remember from my childhood that Wil has never experienced. My brothers and I used to make ourselves sick at the neighborhood park on it. In fact I remember a McDonalds that had one in the basement.
This picture was taken while I was ON the Merry Go Round with Wil. Danny was pushing us.
We only spent about 30 minutes there, but it was sooo worth it. Danny and I raced down the slide, which was super hot!! Just acted goofy.
Next up, Lunch at Carls Jr. Hey there's not much to choose from when you're in the middle of nowhere.
Then we went to Blackbird park in Adelanto, CA. It didn't do much for me, but for the geeks, they loved it. Lots of big old planes to look at and read about. Yeah, my guys love planes.
From there we went to find Musical Road in Lancaster, CA. Cities that have W Avenue G and East Avenue G...both of which intersect North 30th and South 30th...really annoy me. Come up with street names people! Anyways, we found it, there is one tiny sign and if you're not paying attention you'll totally miss it. We went over it about 4 times...me screaming and clapping each time like a super nerd.
On our way home Danny took us to charlie Brown Farms. I got a Bit O Honey and Dark Chocolate Cherry Cordials. Danny got Chocolate Turtles and Sour Gummy Bears. Wil got Rootbeer licorice and Rock Candy.
It was a fabulous day and it feels like it's finally kicked off our Summer!
Oh also, if you'd like to win
THIS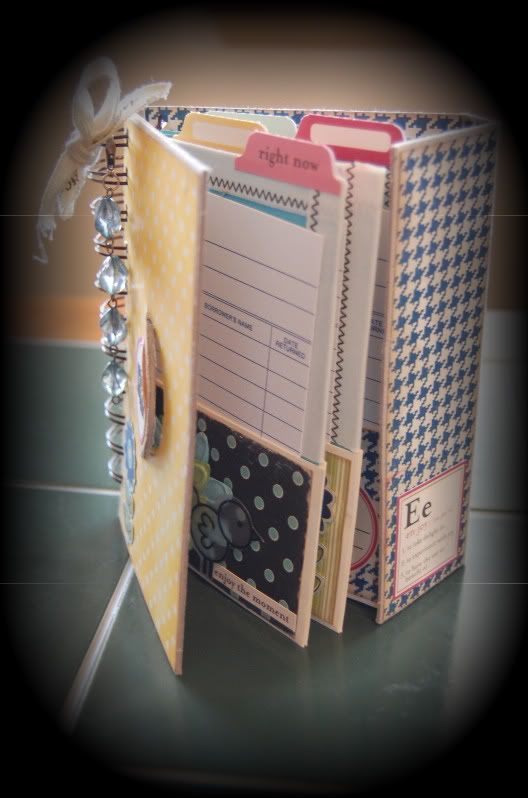 www.thegalblog.blogspot.com
Hop on over to
The Gal Blog
and leave a comment on Monday's Post. I'm giving it away to one lucky reader at the end of the month. We have a Christmas in July celebration going on over there so check it out!
That's all she wrote folks!