Wil has been talking non stop about these pancakes...seriously lol He didn't see me making them and can't figure it out. I've seen people use cookie cutters and pancake molds but I just put the batter into a frosting bag and piped it onto the griddle in the letter/shape I wanted. I did a Star and heart for Wil and a Happy face and heart for Danny.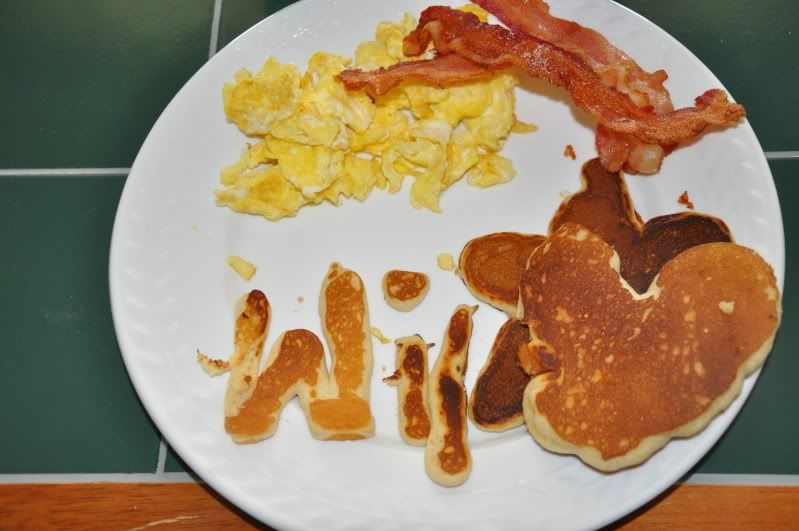 Yes, I call my husband Bun lol. It started as Hunny, then Hunny Bunny, then Bunny, and Bun for short.
When we were little, my Mom used to tell us she made us special pancakes...my brother got puppies and rockets..and I got kitties and flowers. Oddly enough, they all looked round? lol
I love weekend breakfast time with my family...it's special..try it!