I really really do!! Every October I feel this rush of creativity and MUST alter things for halloween. This year was no exception and the line I chose to create with was MME Blackbird.
First up are a couple cards *gasp*! Yes, I made cards!!
This one says "from the Boo Crew" on the inside hehehe
Next are these fun Bottle Caps from Maya Road. I used a magnet on the back of them to turn them into refrigerator magnets. The guys and I had fun moving them around each day in a different arrangement, but I think this ended up being my favorite.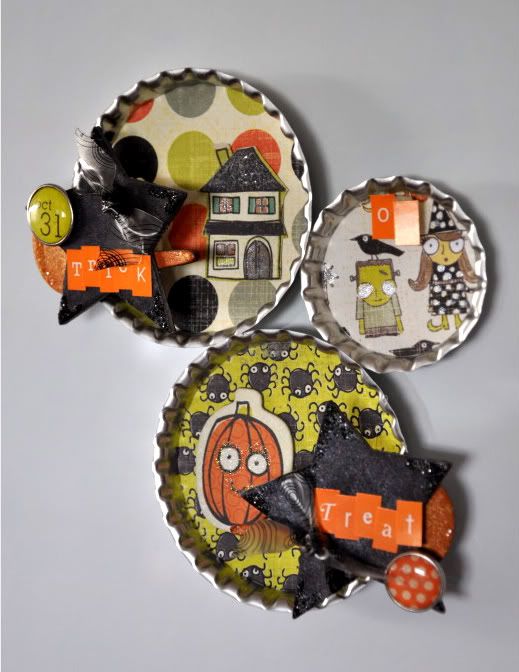 Last but not least is this Haunted House I made, also Maya Road and MME!
It was featured this week on the
My Minds Eye Blog
!! You can see more photos of it
HERE
Have a great weekend!! We have a double header Saturday and birthday parties on Sunday.