Last year I was contacted by the super talented and sweet
Becky Fleck
of
Page Maps
to create a layout for her new book
Page Maps 2
. I was beyond excited as this is my first official publication in a Mag/book!
FINALLY, I can share the layout I created for her..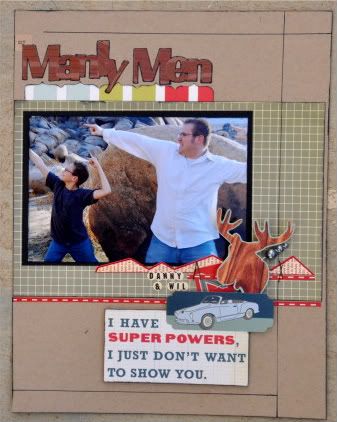 It's goofy, it's silly, it's typical me right?! I had just gotten the Cosmo Cricket Boyfriend line and was oh so in love with it!
I received my Layout back last week and then this week I got the book!! I'm still beaming over Becky's praise and really just the opportunity to be included with her and all the other talented ladies in this book, especially my friend Mandy Starner!
Anyways, here you can see my layout in the book!!
If you're a scrapper make sure to pick it up, I can be found on page 60 and be sure to check out my mini-bio in the back of the book as well!